Finally a Hotel Locator for Truckers with Horsepower. 365trucking.staysmarter.com is powered by a intelligent search engine built by the leaders in the Hotel Industry. 365Trucking.com is proud announce a new partnership with Staysmarter.com exclusively for the Trucking community.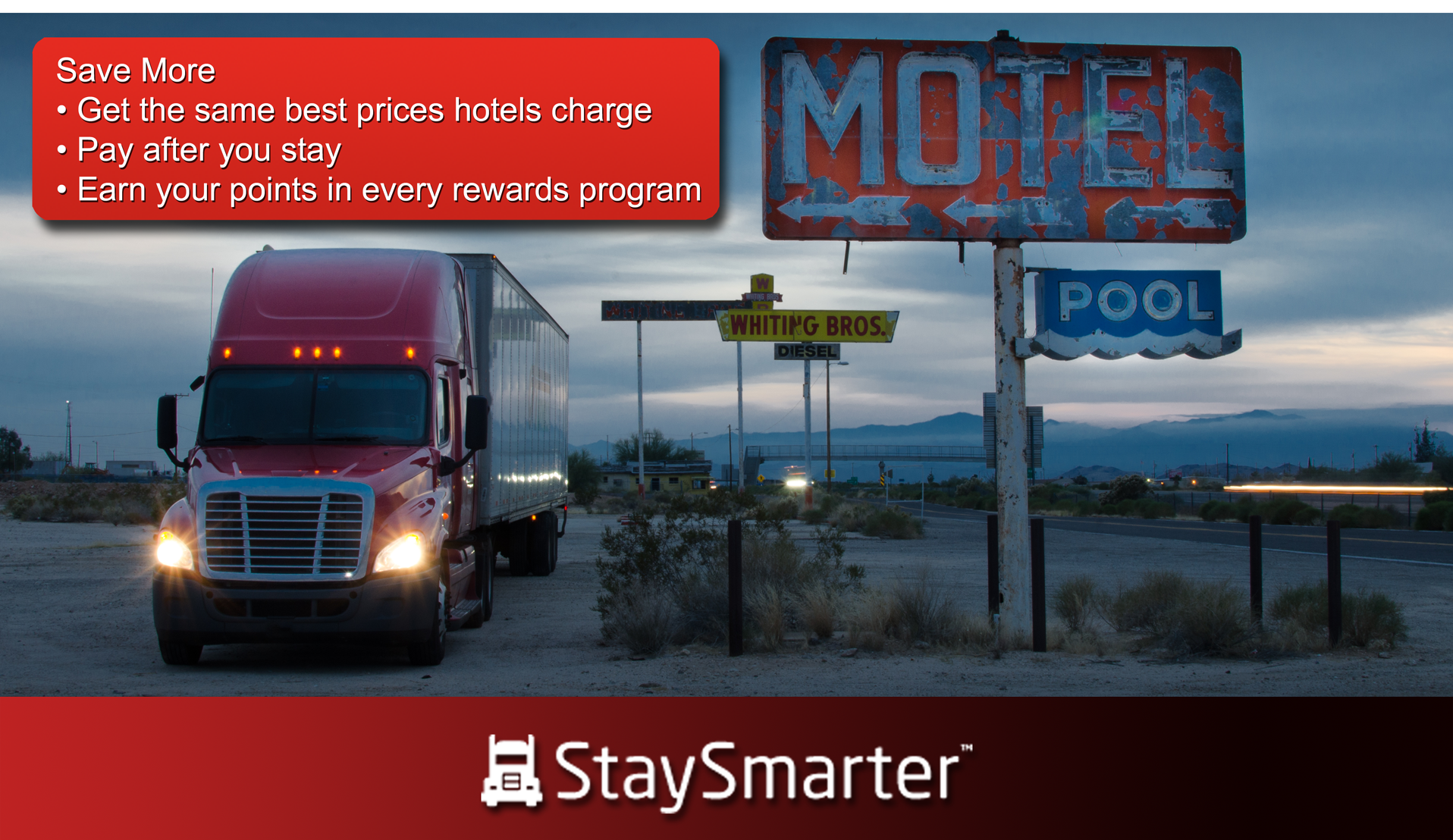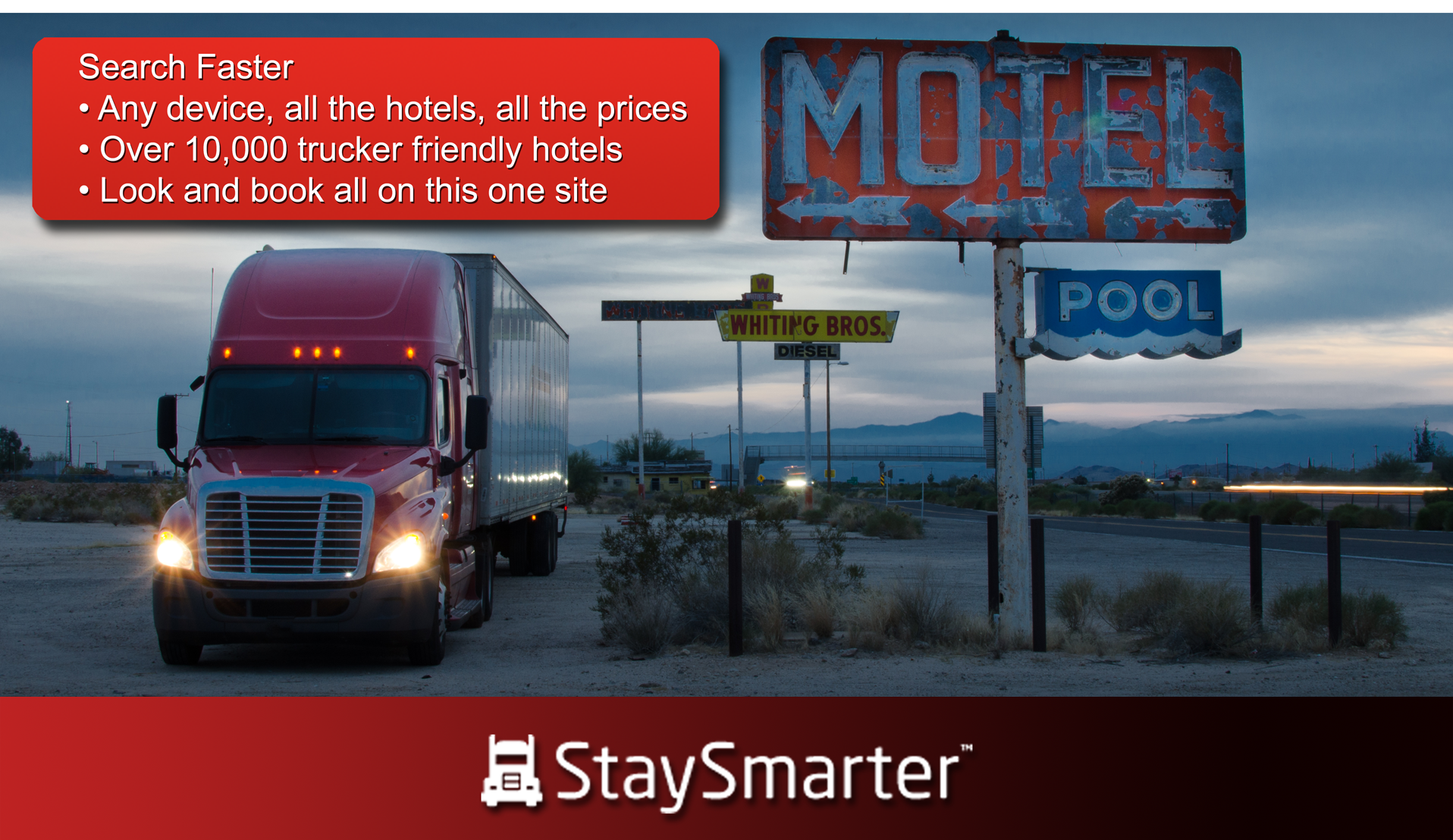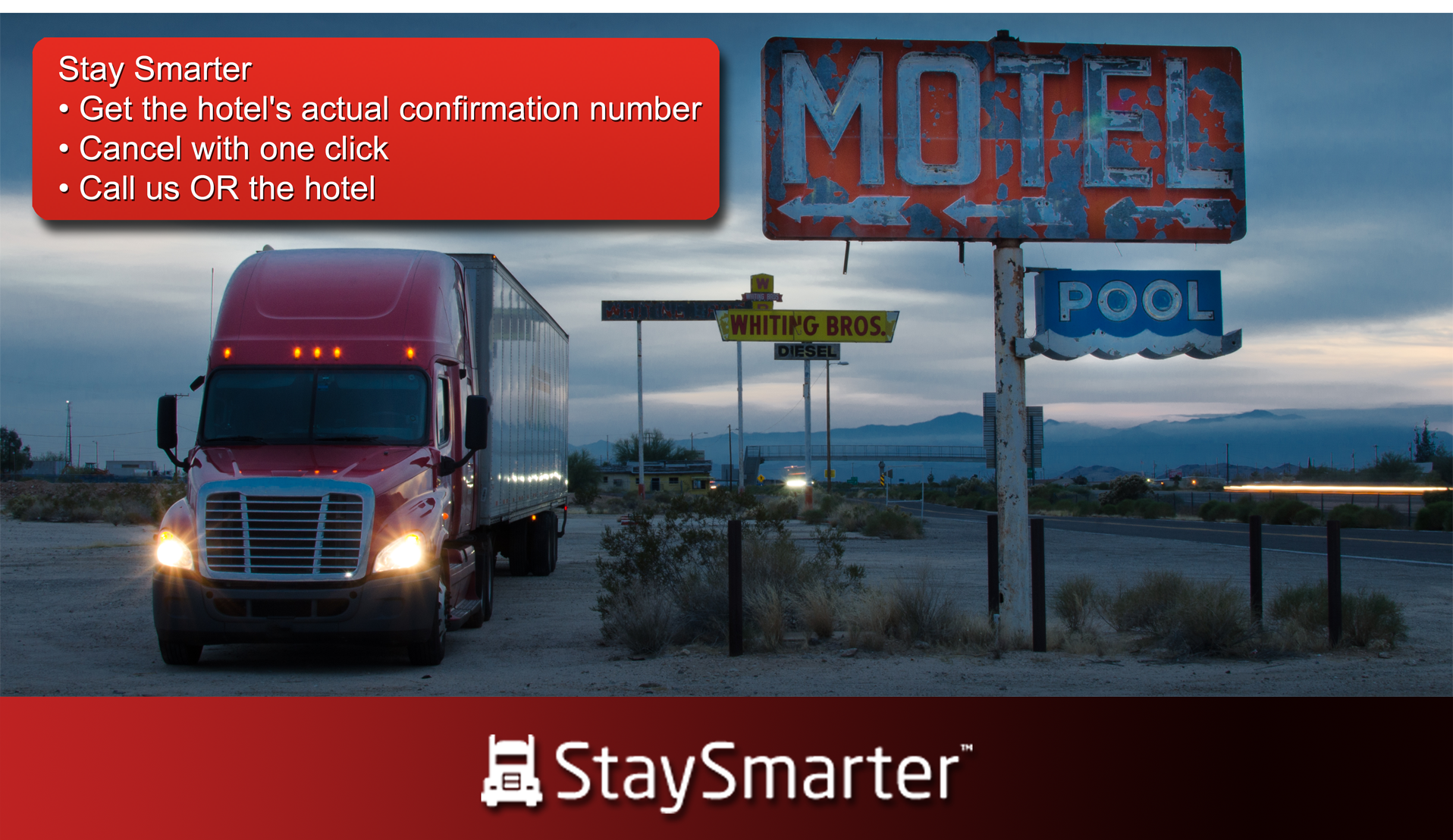 StaySmarter is taking years of Hotel experience and relationships with every major Hotel chain and combining all that knowledge with getting Truckers to their hotel quickly, safely and cost effectively.
Phone Support & You earn your points in your program!
Welcome to the next generation Trucker Tool to make your life just a little bit easier.
Our first guest blogger is Chris Zoladz, our privacy advisor and an investor here at StayAtHand. Chris is the Founder and CEO of Navigate LLC, a consulting company focused on providing comprehensive strategic and tactical information protection and privacy consulting services.
Prior to founding Navigate in 2009, Chris was VP of Information and Protection Privacy at Marriott International, and the Mid-Atlantic Director of IT Audit and Security Services for Ernst & Young. Chris is a past chairman, treasurer and a founding board member of the International Association of Privacy Professionals, and was named one of the top privacy consultants by Computer World in 2010, the last year the list was published.
In his post, Chris outlines the differences in the view of information privacy here in the US as compared to other countries around the world. I think you will find this feature to be highly thought-provoking – I know I did! Read on below:
CZ: There are, and will continue to be, stark differences in the view of information privacy in the United States compared to other countries. Before we delve into those details, it seems appropriate to first set the stage for the importance of information privacy.
Information privacy is not a new issue. But over the past couple of decades, information privacy has become an intensely heated topic of significant global debate, discussion and legislation. Most recently, controversial statements from Edward Snowden about the personal data collection and use practices by the U.S. government sent this country, and others, into a frenzy. The explosive growth of online connectivity, mobility and activity has become an integral part of our daily lives and has created new privacy concerns.
The new phrase for this constant connectivity and mobile engagement is "The Internet of Things." Conceivably, in the future, there may be little we cannot do via a mobile application. This functionality combined with online tracking technologies provides companies with the ability to capture, acquire, analyze and use large quantities of information (big data) about individuals. Core privacy issues include: collection of personal data, how it will be used, whether or not the individual knows it is occurring, and what choices they have over the collection and commodification of their personal data.
Perspectives on privacy vary greatly depending on whom you ask (consumers, privacy advocates, legislators, regulators, etc.) and where they live (US, Europe, Canada, Japan, etc.). Like many topics, the perspectives vary depending on personal beliefs, personal experiences, politics, economic motivations and self-interests.
In the U.S., the approach to privacy is basically centered around consumer protection. Legislatively, sectorial laws that protect certain types of information such as health care and financial data have been commonly enacted. There is also a prevalence of narrowly focused legislation, such as the Children's Online Privacy Protection Act (COPPA). The U.S. market economy tends to allow (and sometimes encourage) commercializing almost anything, within legal limits. This now includes information.
Many U.S. companies would argue that there is mutual value for the company and the consumer when it comes to information about online activity patterns. Specifically, when robust information about an individual's online activity is available, their online experience can be "customized." For example, companies and online retailers can advertise offers and promotions for goods or services an individual is deemed likely to purchase. Others would argue that tracking is "creepy" and have valid concerns about the purposes for which their personal data could be used. Although the aforementioned sectorial laws help to combat this, there is no singular overarching comprehensive privacy law in the United States.
In Europe, there is a very different approach to "data protection." In the EU, privacy has long been viewed as a fundamental human right and specific requirements applying to all personal data are set forth in the EU Data Protection Directive. These requirements are codified in national laws by each respective country and there are many consequences for violators. European law requires robust notice to the individual regarding what personal data is collected, how it is used, who it will be shared with, and whether or not it will be shared across borders. EU regulators are especially concerned about the transfer, which includes even remote access, of an EU citizen's personal data by someone located outside of the EU. This concern is based on their determination that only a few countries have equivalent data protection laws to the EU Data Protection Directive.
U.S. privacy-related laws generally allow the data collector to assume the individual will be agreeable to the disclosed uses of their personal data unless the person objects or "opts-out." In addition, there is less focus on cross-border data transfer in the U.S. than in Europe. Other countries such as Canada, Australia, Japan, Israel and Argentina, have taken the same approach to data protection as the EU from the perspective of enacting a comprehensive federal data protection law, which is some cases is substantively quite similar to the Directive.
Regardless of location, the laws cannot keep pace with the pace of change in technology that potentially threatens privacy. Thus, any privacy law will always be chasing new privacy concerns and realities. Whether you are a proponent of the U.S. approach to privacy or that of other countries, it is ultimately about the individual and honorable companies respecting the privacy of their customers.
John K. Hart
Founder and CEO of StaySmarter
A purpose-driven and results-focused leader, John is the Founder and CEO of Imagine If, a team of hotel insiders that is the maker of the StayFaster and StayAtHand websites and apps, a powerful suite of tools that are the smartest way to get your hotel stay. They provide consumers the world's fastest, most powerful way to book hotels. They provide hotels a new pricing model, support for their rewards programs, and significant opportunities for brand differentiation.